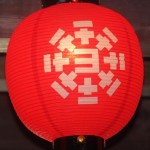 The town of Yamaga is situated an hour's drive north of Kumamoto City. In its heyday, over a hundred years ago, Yamaga was a prosperous, bustling agricultural town and a very lively onsen retreat. In 1910 the local merchants funded the very first kabuki theatre in Kyushu and called it the Yachiyoza (the Eternal Place). This theatre born at the start of the Meiji era of modernisation, groundbreakingly combined both Japanese and Western architectural techniques and could seat over 1000 people.
The theatre's peak was in the 1920's and 30's however as post war interest in Kabuki fell  audience numbers dropped dramatically. The theatre closed down and after a short stint as a cinema fell into disrepair. By the 1980's it was on the verge of collapse when the people of the town decided to raise the money to restore it.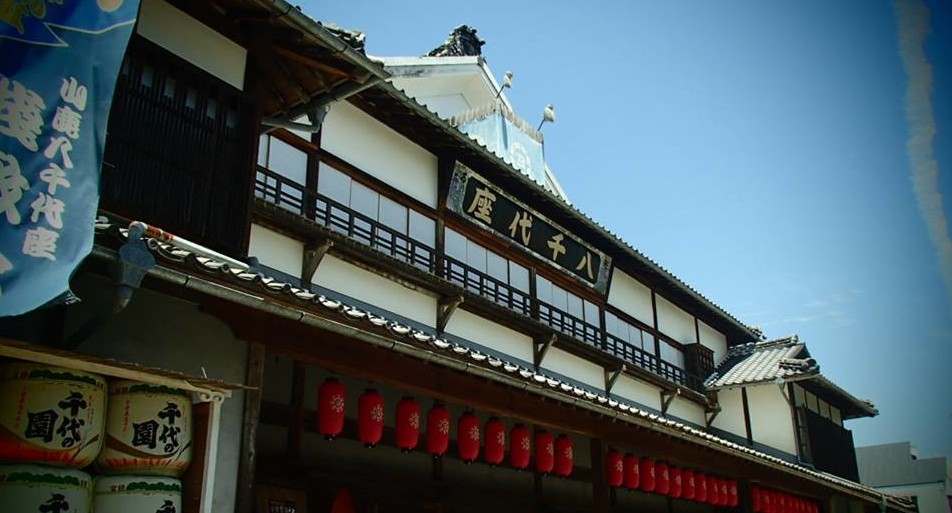 The theatre has been now fully and  painstakingly restored to its former glory with Kabuki performances and other entertainments attracting large audiences and once again helping bring prosperity back to the area. Fascinating tours of the Yachiyoza take place every day with local volunteer guides talking about the theatre's history, the art of Kabuki and the restoration process, you even get to visit the 'abyss', the dank under floor area, to see the secrets of the revolving stage and trapdoors. You definitely don't have to be a Kabuki fan to enjoy the tour but you'll probably want to watch Kabuki after a visit here!
Getting there
Buses run from Kumamoto City, Ozu Town (via Kikuchi) and Setaka (in southern Fukuoka prefecture). All buses go to the Yamaga bus terminal. From there you can walk to the theatre. Kyushu Sanko is the main bus company.
Travelling by car is the most convenient way to visit Yamaga. From Kumamoto City drive north on Route 3. From Fukuoka, drive along the Kyushu Expressway, exit at Kikusui and follow signs to Yamaga.
Why not cycle! The Kumamoto to Yamaga cycling path begins on the Iseri River behind Kumamoto castle and continues through Ueki Town, central Yamaga ending at the Yamaga museum and cycling terminal. Click here for rental cycle information.
Opening Times
9:00 to 22:00
Closed every 2nd Wednesday of the month and Dec 29th to Jan 1st
Entrance Fees:
Adults – 520 yen
Children (elementary/junior high) – 260 yen
20% discount for a group of 15 individuals or more.
Travel Advice
The tours are in Japanese, contact us if you would like an English translator or private tour of the theatre.
Explore Kumamoto includes a trip to Yachiyoza Theatre in the Yamaga and Kikuchi Valley tour.