Explore Kumamoto Tours
Why take a tour? Simply put, an Explore Kumamoto tour can turn your trip to Kumamoto into an unforgettable experience. Kumamoto is a great base from which to explore the beautiful and more remote areas of Aso, Kurokawa, Takachiho, Kuju, Kikuchi and Yamaga…
Here's what one of our guests has to say:
"We only had a day to spend in Kumamoto so we maximised our time by joining the Explore Kumamoto Takachiho gorge trip.  This proved to be a great decision as Helen was a fantastic guide.  She was able to impart interesting facts about the mythology of the place and witty anecdotes about Japanese culture.

The gorge didn't disappoint and was stunning in Autumn.  Its actually not easy to get to so we highly recommend this tour if you're after a memorable experience!"               Joe Nov. 2015
Explore Kumamoto believes a day with a guide is not a day of trailing around sights listening to lengthy lectures. A day with a guide is 'your' day and the guide is 'your' guide. Each tour can be personalised to your interests and requirements. We know each traveller is unique and we feel personalised tours offer the greatest benefit and the best experience for the traveller.
3 great reasons to take a tour with Explore Kumamoto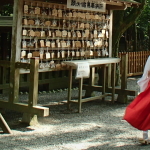 1.Travelling alone it's easy to only get a superficial appreciation of the beauty of the places you see- the 'oh, yet another lovely temple' syndrome! Travelling with a guide will put the sights you see into a much richer context, once you are aware of the culture and background of the places you visit you will gain a much greater understanding and appreciation of Japan's unique charm and culture.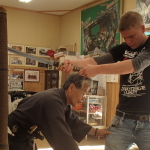 2. Our tours are small, personalised tours so your guide is exactly that 'your' guide. For the time you are with him or her they will not only inform you but just as importantly they are there to ensure you have a fantastic day. You can set the pace and the level of information you want, we all know how it feels to be lectured. All our tours can be customised to your interests.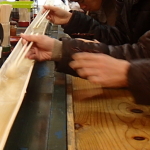 3.You can relax and enjoy your trip without having the stress of having to navigate Japanese road signs, or kanji laden menus. The guide becomes your eyes and ears, they are your friend and companion for the day, willing and able to answer all the questions you have.
Click the link to check the tours we offer or contact us with your individual request.