Kumamoto Sightseeing Update – After the Earthquakes
September 2017: It's now 1 year and a half since the earthquakes hit Kumamoto and life is back to normal for many of us. The rebuilding process is well underway, Kumamoto City, Aso, Kurokawa, Kuju and Takachiho still have plenty of sights worth visiting. Not one of our guests who has visited since the quakes has regretted the experience and most of them have said their tour was a highlight of their trip to Japan. When planning your visit please don't worry that it will be a burden to the local people, in fact it will be a blessing as tourism is vital to Kumamoto's economy. Also in terms of  safety, it has become clear through excavations of the fault line that major earthquakes only hit Kumamoto very, very rarely therefore I suspect Kumamoto is now one of the safest places in Japan to visit.
Explore Kumamoto Sightseeing Update
Aso
The first thing to know is that Aso is a huge area of which a small area has been affected, this means that though there are still a few road closures there is still a lot to see and enjoy and the stunning natural beauty of the region has not been affected. The second thing to know is that visiting Aso is safe, the volcano has gone down to it's safe level and visitors will be able to access the rim of the crater from March 2018.
Read more about how the area has been affected in detail on the Aso Sightseeing post earthquakes update: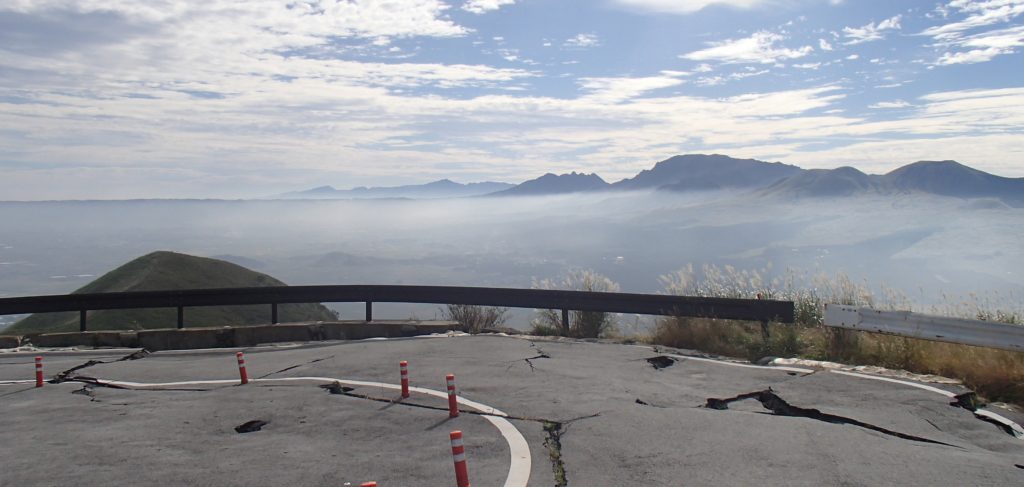 Click here for a very useful map in English and Japanese of the Aso area and current road closures. (Thanks to the Kuma Visit website)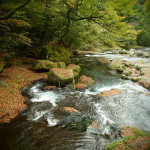 Kikuchi Gorge suffered from landslides and is closed until further notice.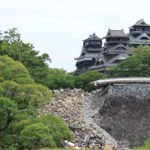 The restoration of Kumamoto Castle will take up to 20 years, however it is possible to walk around the edge of the castle walls and and also watch the restoration work in progress. From 2019 the central castle tower will reopen to visitors. You can also view the castle from a viewing platform in Kumamoto City Hall.
Currently rail travel through the Aso area between Higo Ozu Station and Aso Station is unavailable though there is a bus connection service, see the Aso update page for details.